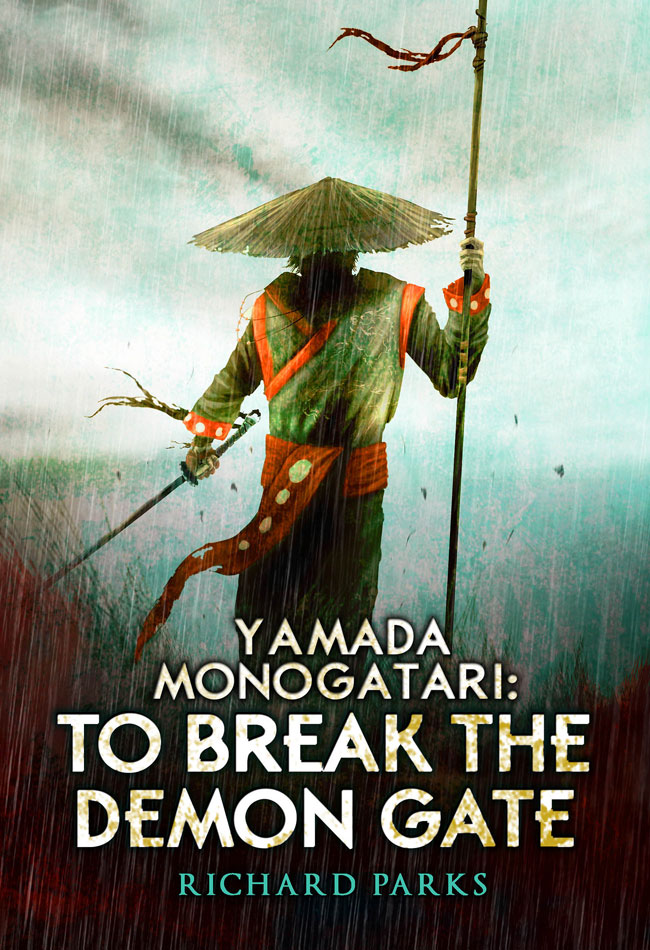 Yamada Monogatari: To Break the Demon Gate by Richard Parks
Yamada no Goji is a minor nobleman of ancient Japan who has lost everything—except a single purpose: keep a promise to the woman he loved. In order to fulfill his vow, all he has to do is fight a horde of demons and monsters, bargain with a few ghosts, outwit the sinister schemers of the emperor's court, find a way to defeat an assassin who cannot be seen, heard, or touched - and change the course of history. Fortunately, Yamada specializes in achieving the seemingly impossible, so he is sure in some way to succeed... if he doesn't drink himself into oblivion first.
Publishers Weekly: STARRED REVIEW
Prolific writer Parks's superb supernatural page-turner, the second in the Yamada Monogatari series (after Demon Hunter), takes readers to medieval Japan, where Yamada, a minor nobleman, agrees to help the emperor's wife, Teiko, to dispel rumors about her son's parentage. Yamada enlists the help of his supernatural allies to find a letter that would clear Teiko's name, but this does not prevent the young woman's exile and suicide. When evidence emerges that Teiko was framed, Yamada seeks to right the wrongs of the royal court. Meanwhile, a menacing pall hangs over the city, growing darker with every passing day. Parks creates a fascinating world, where cutthroat court intrigue and the beings of the underworld collide. Yamada and his friends are well-rounded, believable characters, and the witty prose maintains mystery and suspense throughout. Playing with Japanese demonology and political scandal, Parks creates an absorbing and original tale.
Buy from one of these retailers