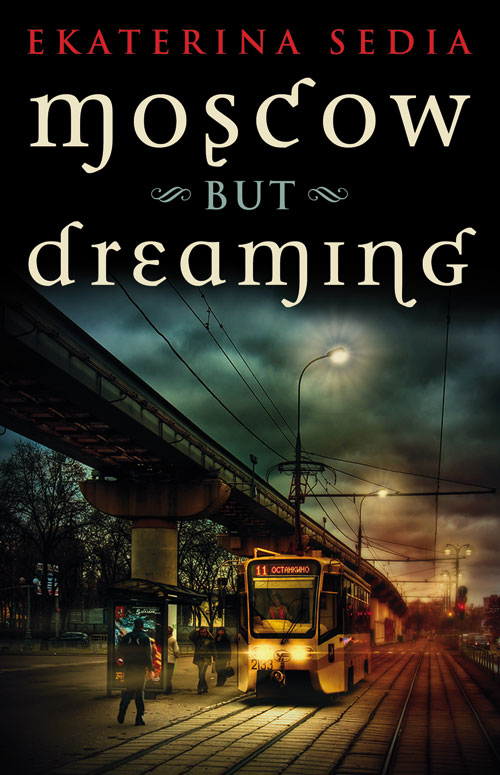 Moscow But Dreaming by Ekaterina Sedia
Introduction by Jeffrey Ford

The first short story collection by award-winning author Ekaterina Sedia. One of the more resonant voices to emerge in recent years, this Russian-born author explores the edge between the mundane and fantastical in tales inspired by her homeland as well as worldwide folkloric traditions. Singular and lyrical writing that will appeal to fans of slipstream and magical realism, as well as those interested in the uncanny and Russian history.
[Starred Review] In this sterling collection of 21 fantastic tales, Sedia demonstrates the talents that have earned her a place on the Tiptree Honor List and a World Fantasy Award. Old enough to have lived in the actual Soviet Union, the Russian-born author refuses to pander to North American readers' notions of life behind the Iron Curtain. While stories like "Citizen Komarova Finds Love," in which a Russian noblewoman finds the grimmest of accommodations in a newly soviet Russia, and "Tin Cans," whose protagonist is haunted by the specters of secret police chief Lavrentiy Beria's victims, acknowledge the grim side of the U.S.S.R., Sedia allows present-day characters moments of nostalgia for the good that was lost "after the horrible and hungry 1990." She also touches on other times and places, as in "The Bank of Burkina Faso," which spins a 419 scam letter into a sweet and funny fairy tale. This masterful stylist's lyrical stories will delight the thoughtful reader. — Publishers Weekly
Buy from one of these retailers