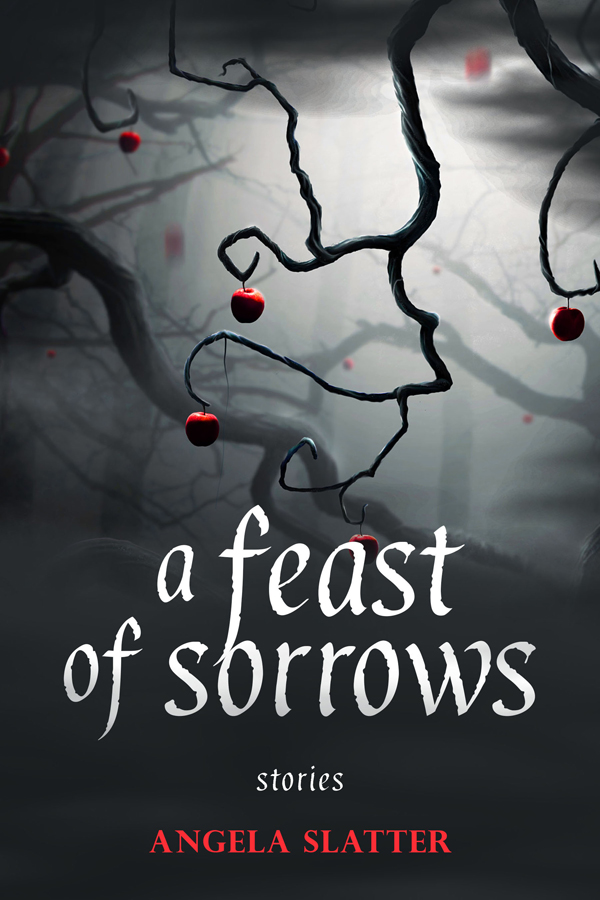 A Feast of Sorrows: Stories by Angela Slatter
A Feast of Sorrows—Angela Slatter's first U.S. collection—features twelve of the World Fantasy and British Fantasy Award-winning Australian author's finest, darkest fairy tales, and adds two new novellas to her marvelous cauldron of fiction. Stories peopled by women and girls—fearless, frightened, brave, bold, frail, and fantastical—who take the paths less traveled by, accept (and offer) poisoned apples, and embrace transformation in all its forms. Reminiscent of Angela Carter at her best, Slatter's work is both timeless and fresh: fascinating new reflections from the enchanted mirrors of fairy tales and folklore.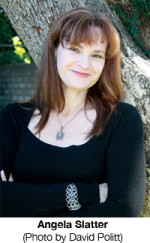 About the Author: Specializing in dark fantasy and horror, Angela Slatter has won a World Fantasy Award, a British Fantasy Award (the first—and so far, only—Australian to do so), and five Aurealis Awards. She's the author of, among others things, The Girl with No Hands and Other Tales, Sourdough and Other Stories, and The Bitterwood Bible and Other Recountings, as well as the Tor.com novella Of Sorrow and Such. Forthcoming from Jo Fletcher Books is the novel Vigil (2016) and its sequels Corpselight (2017) and Restoration (2018). She blogs about shiny things that catch her eye and haunts Twitter as @AngelaSlatter.
Advance Praise for A Feast of Shadows: Stories:
"An evocative, mysterious and memorable collection of stories told with wit, wisdom and humour; combined with a perfect pinch of dread and darkness." — Garth Nix, New York Times best-selling author of The Old Kingdom and The Keys to the Kingdom series
"Angela Slatter's newest collection is an exemplary specimen of that endangered genre: fairy-tale retellings that read as something wholly original and fresh. Dark, bold, visceral, and sly, full of smart fierce girls and women saving each other. One of the strongest thematic undercurrents in Feast of Sorrows is that of transformation, as expected of most folklore worth its salt. These, however, are transformations couched in a metafictional nesting-doll of source material. Here are heroines who are aware not only of the well-worn paths they tread, not only of the dark woods of which they are on all sides beset, but also that some paths are meant to be strayed from, and that new paths are made in so doing." — Nicole Kornher-Stace, author of Archivist Wasp
"Angela Slatter's stories pierce your skin and burrow deep, never to be forgotten." — Marianne de Pierres, author of the Peacemaker and the Sentients of Orion series
"Angela Slatter's new collection is full of heart-breaking fairy tales—not in the sanitized modern sense, but in the original style which used compelling stories to mask warnings. They combine timeless peril and beauty." — Mary Robinette Kowal, Hugo Award-winning author of The Glamourist Histories series
ALSO AVAILABLE IN EBOOK EDITION
Buy from one of these retailers