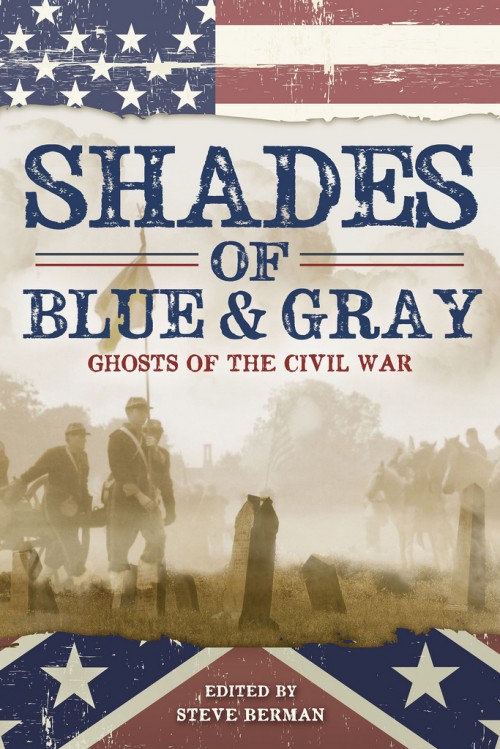 Shades of Blue & Gray: Ghosts of the Civil War edited by Steve Berman (E-book)
More Americans were killed during the years of the Civil War (1861-1865) than any other date in history. Men shattered,
women lost, families broken. In Shades of Blue & Gray, editor Steve Berman offers readers tales of the supernatural, ghost stories that range from the haunts of the battlefield to revenants on the long march home. Yank. Rebel. Both finding themselves at odds in flesh and spirit...
Contents:
Introduction by Steve Berman
"Raw Recruits" by Will Ludwigsen
"The Swell of the Cicadas" by Tenea D. Johnson
"Bad Penny" by Carrie Laben
"Spectral Drums" by Devin Poore
"An Occurrence at Owl Creek Bridge" by Ambrose Bierce
"Ten Thousand Miles" by Connie Wilkins
"No More Amongst the Cities of the Earth" by Christopher M. Cevasco
"The Country House" by Jameson Currier
"An Unclean Thing" by Cindy Potts
"The Blank Flag of Arthur Kerry" by Kristopher Reisz
"Three Silent Things" by John F. D. Taff
"Across Hickman's Bridge to Home" by Russell Davis
"Mistress" by Jennifer R. Povey
"Tommy Cleburne" by Jeff Mann
"The Overseer" by Albert E. Cowdrey
"Red Animal" by Ed Kurtz
"Proving Up" by Caren Gussoff
"Vermont Muster" by Nick Mamatas
"Like Quicksilver for Gold" by Chaz Brenchley
"The Beatification of Custer Poe" by Laird Barron
"The Arabella" by Melissa Scott
"The Third Nation" by Lee Hoffman
Buy from one of these retailers