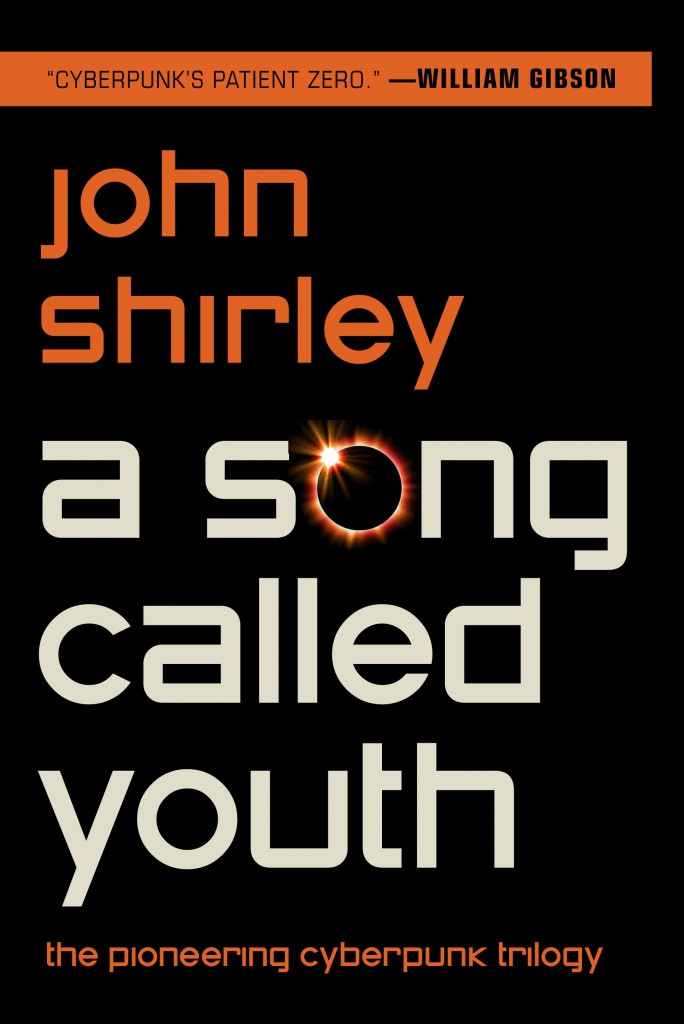 A Song Called Youth Trilogy by John Shirley (E-book)
An omnibus of all three novels, revised by the author, complete in one volume—Eclipse, Eclipse Penumbra, Eclipse Corona—of the prophetic, still frighteningly relevant cyberpunk masterpiece.
With a new introduction by Richard Kadrey and biographical notes by Bruce Sterling.
In a near-future dystopia, a limited nuclear strike has destroyed portions of Europe, bringing the remaining nation-cities under control of the Second Alliance, a frighteningly fundamentalist international security corporation with designs on world domination. The only defense against the Alliance's creeping totalitarianism is the New Resistance, a polyglot team of rebels that includes Rick Rickenharp, a retro-rocker whose artistic and political sensibilities intertwine, and John Swenson, a mole who has infiltrated the Alliance. Vivid action and intrigue alternates between settings on Earth and the orbiting FirStep space colony. As the fight continues and years progress, so does the technology and brutality of the Alliance...but ordinary people like the damaged visionary Smoke, Claire Rimpler on FirStep, and Dance Torrence and his fellow urban warriors on Earth are bound together by the truth and a single purpose: to keep the darkness from becoming humankind's Total Eclipse—or die trying.
"Avid cyberpunk fans will appreciate this updated edition of a cutting-edge classic."—Publishers Weekly
"Vivid, dense, powerful imagery...hard to put down!"—Washington Post
"A complex, bizarre, and unique vision of the near future, with a kaleidoscopic mix of politics, pop, and paranoia." —Bruce Sterling
"John Shirley was cyberpunk's patient zero, first locus of the virus, certifiably virulent. A Carrier."—William Gibson
"A Song Called Youth might very well be John Shirley's signature production, still ringing with the clarion call of a bygone era."—Asimov's
"The 'Eclipse trilogy' by John Shirley is one of the finest examples of cyberpunk 'war' novels available. A mesmerizing dark future setting, coherent intrigue, heavy-duty warfare and lots of characters you care for...it will keep you awake at night."—Transputer Qasar
Also available in print format and
as individual ebooks of each novel: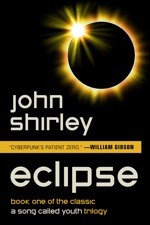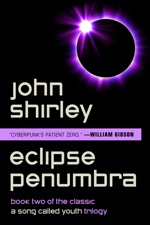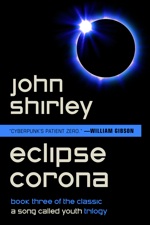 Buy from one of these retailers