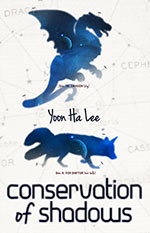 Conservation of Shadows
By Yoon Ha Lee
"Lee draws on a wide range of inspirations, using other genre fiction and Korean history as a seeds around which to crystalize stories. Lee's stories are often dark and tragic, and always worth the reader's time."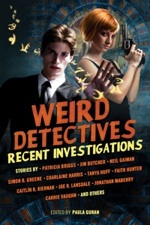 Weird Detectives: Recent Investigations
Edited by Paula Guran
Paranormal investigators. Occult detectives. Ghost hunters. Monster fighters. Some of the best twenty-first century tales from top authors of the century's most popular genre take you down mean streets and into strange crime scenes.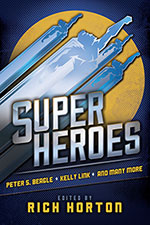 Superheroes
Edited by Rich Horton
Stories brimming with amazing adventure and imaginative power…super-speculative fiction full of thrills, chills, fun, and insight. For anyone who ever wanted to wear a cape or don a cowl!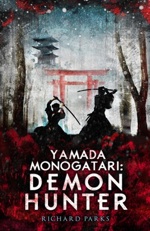 Yamada Monogatari: Demon Hunter
By Richard Parks
In an ancient Japan where the incursions of gods, ghosts, and demons into the living world is an everyday event, an impoverished nobleman named Yamada no Goji makes his living as a demon hunter for hire.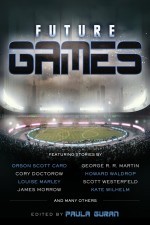 Future Games
Edited by Paula Guran
Human competition is eternal. No matter what the future brings, sports will be a part of it. Visionary authors speculate on what swifter, higher, stronger will mean in the near and distant future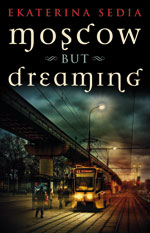 Moscow But Dreaming
By Ekaterina Sedia
"In this sterling collection of 21 fantastic tales, Sedia demonstrates the talents that have earned her a place on the Tiptree Honor List and a World Fantasy Award…This masterful stylist's lyrical stories will delight the thoughtful reader."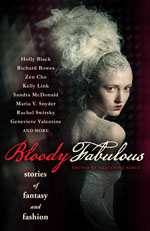 Bloody Fabulous: Stories of Fantasy & Fashion
Edited by Ekaterina Sedia
From the brocade extravagance of the Unseelie courts to the ubiquitous leather of supernatural detectives to the good taste of wealthy vampires: fantasy tales focusing on the world of fashion and its intersection with the uncanny.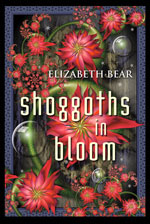 Shoggoths In Bloom
By Elizabeth Bear
Short science fiction and fantasy from Elizabeth Bear—tales of myth and mythic resonance, fantasies both subtle and epic in tone; hard science fiction and speculations about an unknowable universe.
See our catalog for a complete list!