Cobblestone or concrete, state of mind or situation, with magic in the equation these street stories from the minds of some of fantasy's finest writers and myriad sources will take you for a walk through wild realms of imagination.
"Epic anthology of stories about those forced to fight, those who chose to fight regardless of odds, those who ran from their destiny as warriors, and those who will end war at any cost… This is a truly impressive accomplishment for Guran and her contributors."
"Kowal's short works are difficult to classify, often poignant or tragic, and always spectacularly written…[with this collection she] sends readers off on a breathless trip to the stars."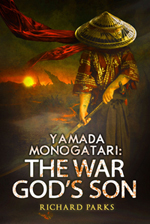 Yamada Monogatari: The War God's Son
Yamada is back, sober, and tasked with keeping a young warlord alive long enough to put down an uprising. Yamada can deal with demons, monsters, and angry ghosts, but the greatest threat of all is one final assassin, hidden in a place where no one—especially Lord Yamada—would ever think to look.
"In these extraordinary tales, American Book Award-winner Due uses a clear-eyed view of history to explain (but never excuse) the present . . . Even facing the end of the world and what comes after it, Due remains in control, carefully unveiling characters' thoughts and feelings to her enthralled readers."
The Year's Best Science Fiction & Fantasy Novellas
inaugurates a new annual series of anthologies featuring some of the year's best novella-length science fiction and fantasy. Gathering a wide variety of excellent SF and fantasy, this anthology of "short novels" showcases the talents of both established masters and new writers . . .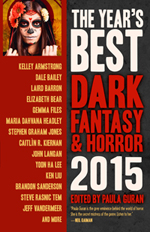 The Year's Best Dark Fantasy & Horror
This sixth annual volume is full of a variety of eccentric, extensive, and exceptional dark fiction. Master writers, award winners, new discoveries to delight (and occasionally) disturb . . .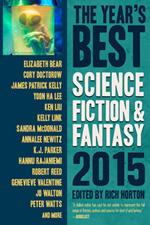 The Year's Best Science Fiction & Fantasy
Rich Horton returns with the seventh yearly edition of great science fiction and fantasy by some of the genre's greatest authors: your guide to magical realms and worlds beyond tomorrow . . .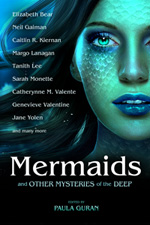 Mermaids & Other Mysteries of the Deep
A wet, refreshing summer read! Immerse yourself in a watery sf/f world of mermaids, sirens, rusalki, nymphs, selkies, and humans modified to survive underwater . . .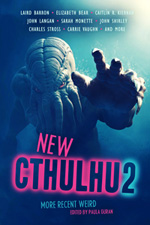 New Cthulhu 2: More Recent Weird
A few years ago, New Cthulhu: The Recent Weird presented some of the best Lovecraftian fiction from the first decade of the twenty-first century. Now, New Cthulhu 2: More Recent Weird brings you more eldritch tales and even fresher fiction inspired by Lovecraft…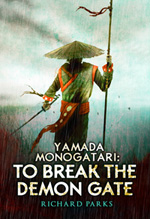 Yamada Monogatari: To Break the Demon Gate
Yamada no Goji is a minor nobleman of ancient Japan who has lost everything—except a single purpose: keep a promise to the woman he loved. In order to fulfill his vow, all he has to do is fight a horde of demons and monsters, bargain with a few ghosts, and change the course of history…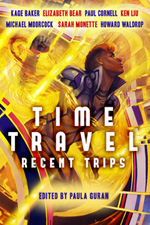 Time Travel: Recent Trips
State-of-the-art speculative stories collected from those written in the twenty-first century. Forward to the past, back to the future—get ready for some fascinating trips!