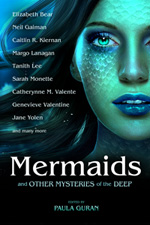 Mermaids & Other Mysteries of the Deep
A wet, refreshing summer read! Immerse yourself in a watery sf/f world of mermaids, sirens, rusalki, nymphs, selkies, and humans modified to survive underwater . . .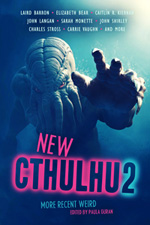 New Cthulhu 2: More Recent Weird
A few years ago, New Cthulhu: The Recent Weird presented some of the best Lovecraftian fiction from the first decade of the twenty-first century. Now, New Cthulhu 2: More Recent Weird brings you more eldritch tales and even fresher fiction inspired by Lovecraft…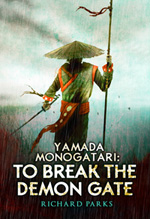 Yamada Monogatari: To Break the Demon Gate
Yamada no Goji is a minor nobleman of ancient Japan who has lost everything—except a single purpose: keep a promise to the woman he loved. In order to fulfill his vow, all he has to do is fight a horde of demons and monsters, bargain with a few ghosts, and change the course of history…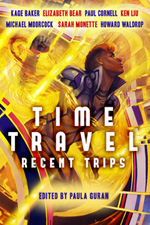 Time Travel: Recent Trips
State-of-the-art speculative stories collected from those written in the twenty-first century. Forward to the past, back to the future—get ready for some fascinating trips!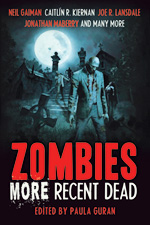 Zombies: More Recent Dead
Zombies are now a phenomenon constantly revealing as much about ourselves—and our fascination with death, resurrection, and survival—as our love for the supernatural or post-apocalyptic speculation… zombies stories for even those who think they don't care for them!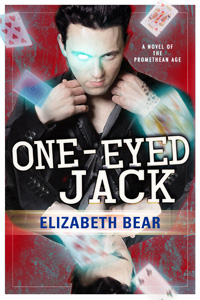 One-Eyed Jack by Elizabeth Bear
All stories are true, but some stories are truer than others. The One-Eyed Jack and the Suicide King are personifications of the city of Las Vegas—its history, mystery, mystical power, and heart…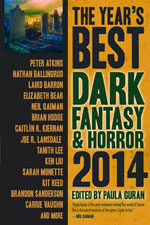 The Year's Best Dark Fantasy & Horror: 2014 edited by Paula Guran
This fifth annual volume offers grim futures, distorted pasts, invasions of the uncanny, paranormal fancies, weird dreams, unnerving nightmares, mundane terrors, supernatural visions, and much more!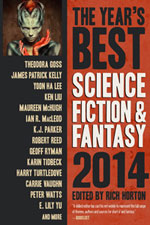 The Year's Best Science Fiction & Fantasy: 2014 edited by Rich Horton
This sixth volume of the year's best science fiction and fantasy features over thirty stories by some of the genre's greatest authors… your guide to magical realms and worlds beyond tomorrow.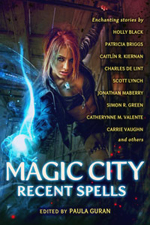 Magic City: Recent Spells edited by Paula Guran
City living, at least in fantasy fiction, is full of both magical wonder and dark enchantment. Some of the best stories of urban enchantment from the last few years.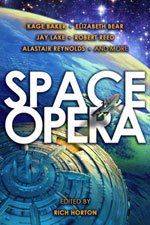 Space Opera edited by Rich Horton
A truly stellar compilation of tales from one of the defining streams of science fiction, old and new, written by a supernova of genre talent.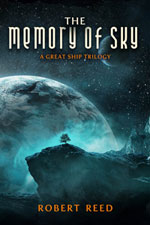 The Memory of Sky: A Great Ship Trilogy by Robert Reed
An epic story begins when a young boy steps into the world his parents have so carefully kept him from, a world where gigantic trees each house thousands of humans and another human species, the papio, rule its far edges…
See our catalog for a complete list!